About us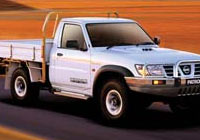 Automotive fleet services (AFS) was established in 1995 as a consultancy for the procurement of motor vehicles in the major fleet arena, which stills accounts for around 40% of new car vehicle volume.
The growth of novated leasing/salary sacrificing has reduced the size of company fleets and dramatically increased the volumes of the private/individual fleet and retail markets.
The experience of AFS and our close associates enable us to advise our clients candidly on the most effective purchasing methods for them.
As the ownership of AFS is local to W.A. and totally independent we can offer a large range of services and options without any bias.
Working with you and for you, we can acquire your next vehicle, new or used, run & service it in the most cost effective method and ultimately dispose of your vehicle all the while maximising your returns.
Imagine all of this without the hassle of visiting one or several dealerships, endeavoring to get information, all of the associated wasted time and effort and possible disappointment.
At AFS we do all of the above with the minimum of fuss from the comfort of your office or lounge chair!! And getting you the best possible deal –and no haggling required!!
Contact us now for friendly, no nonsense good old fashioned service …….
Personnel Profile
Steve Mella

"I joined the local motor industry in 1977 and worked in positions encompassing retail sales, fleet and finance, sales and management.

I joined a major dealer group in 1990 to expand corporate fleet sales into a multiple product service, specialising in large volume contracts. Effectively, the first of the "one stop shops". In 1992 I was involved in founding what became, arguably, WA's largest fleet leasing and management company. Resigning in 1995, I founded Automotive Fleet Services and have worked to build a client base that spans from individual clients to handling and supply for some of Australia's major national fleet managers & leasing companies. The alliances I have developed with dealers and financiers offer a high level of service and expertise. This ensures that your purchases, whether new or used, singular or volumes, are simple and efficient."